1) Ultra-Fast Switching Unit Using Power MOSFETs

Commercially available MOS-FETs are used to form the stack of 8 in series and 6 in parallel. Each FET is triggered by an optically coupled signal so that all units are controlled simultaneously by a common trigger circuit.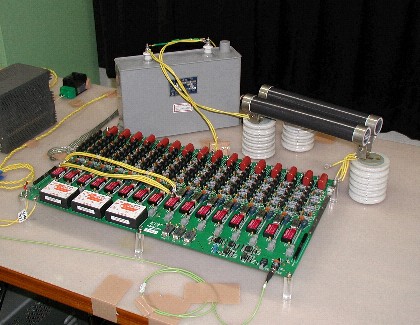 2) Ultra-Compact Pulsed High-Voltage Generator

By using a static-induction thyristor (SI-Thyristor) in our originally developed pulse-compression circuit, high-voltage pulse is converted from 12 V DC battery output.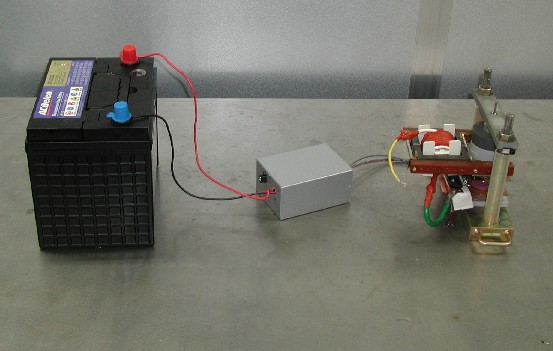 3) Pulsed-Power Generator Using SOS For Excimer Laser Applications

Semiconductor Opening Switch (SOS) is used to generate a sharp high-voltage pulse, which is of critical importance to the formation of uniform volume discharge in the excimer-laser excitation.